Ik snap eigenlijk wat een AB montage voorsteld.
In de curcus vond ik bij AB-montage een overzicht van een 2ME menger...?
Ik heb enkele definities van een A/B roll op internet gezocht en bijeen gezet:
A/B Roll Editing
Editing from two source VCRs to a third recording VCR. A switcher or mixer is used to provide effects such as dissolves.
A/B Roll: The use of alternating scenes, recorded on separate videotape reels (an A roll and a B roll), to perform dissolves, wipes or other types of video transitions.
AB Roll Editing - Creating an edit master tape from two source VTRs on a linear editing system, one contains the A-roll, and the other the B-roll. Transitions other than cuts, such as dissolves and wipes, are possible.
 
A-B roll
Videotape editing arrangement in which scenes on tape are played alternately on VTRs A and B and recorded on VTR C. Typically, the final output recorded on VTR C contains some scenes from VTR A and some scenes from VTR B with transitions (cuts, mixes, wipes etc.) between the scenes.
AB ROLL EDIT - Here we have the next level of editing, and more equipment to control.
1. two play decks
2. one record deck
3. one edit control - this will set the in-points on all the decks and the out-point on the appropriate deck.
4. one switcher - this unit will allow you to choose the type of Transition, used - cut - dissolve - wipe, and so on -
5. the switcher may be a stand-alone unit or a computer such as the Video Toaster. This unit is controlled by a GPI trigger, which synchronizes the tape change and the transition.

AB ROLL EDITING can be a very time consuming process, because of the time necessary to find and cue all of the scenes.
Both decks both must back up, cue and roll at the same time. This process alone is time consuming and makes the A/B roll editing, slow.
Keying
2BGM: TVstudiotechnieken / 2005_2006 / Laatste aanpassing op 2006-09-23.
> ik snap perfect wat 'gain' en 'clip' doen als control voor keying, maar
> ben niet zeker over die bijkomende 'OPACITY': natuurlijk is opacity het
> omgekeerde van transparantie, maar dat is nogal vaag als het over keyen
> gaat. in het boek staat dat het "een schaling is <=100%". Volgens mij is
> een schaling het verticaal uitrekken van het keysignaal. Maar dit zou dan
> hetzelfde doen als wat de gain-functie deed?
> Heb ik gelijk als ik aanneem dat die extra opacity setting (kijkende naar
> de grafiek waar clip & gain staat) enkel nog kan slaan op een OFFSET van
> het keysignaal? (niet uitrekken maar de grafiek naar boven of onder)
> Maar dan klopt dus die "schaling <=100%" niet.

Clip en gain bepalen rond welk niveau van het binnenkomende keysignaal
gewerkt wordt.
Het bepaalt dus rond welke ingangs niveau's van het keysignaal er een
uitsnijding zal plaatsvinden, dus waar in het beeld de uitsnijding komt te
liggen.

De opacity zal daarna dit bewerkte keysignaal verzwakken.
De opacity bepaalt dus in welke mate voorgrond en achtergrond met elkaar
gemixed zullen worden. Je kan het dus eigenlijk bekijken als een soort van
MIX tussen voor- en achterrond.
Luminantiekey
2BGM: TVstudiotechnieken / 2004_2005 / Laatste aanpassing op 2006-06-25.
ik zit namelijk met een klein probleempje. Na het studeren van videomengers geraak ik eigenlijk maar niet wegwijs uit de luminantie Key. In essentie weet ik wel wat het is maar ik kan daarin alpha-kanaal, linear key, shaped en unshaped niet echt plaatsen. Zou je deze even kunnen plaatsen in het prachtige proces van luminantie Keying?
Wat men een 'key signaal' noemt binnen video, noemt men een 'alpha kanaal' binnen grafiek.  Het is dus eigenlijk hetzelfde, het eerste kom je tegen bij videomakers, het tweede kom je als benaming tegen in bv photoshop.
De linear key is een speciale setting van de luminance key.  Ik heb een stukje uit een manual over genomen. Als het niet duidelijk is, laat maar weten:
Clip
Clip adjusts the part of the cut source signal that will be used to cut the hole in
the background.  The range is from using the entire signal to using none of the
signal. 
Gain
Gain adjusts the softness of the key edges.  A luminance key would typically
have a high gain setting.  A linear key would typically have a low gain setting,
preserving the softness of the cut edge.  Often, the trick to setting up a good key
is the gain adjustment; too low allows imperfections of the cut signal to show
through and too high creates ragged edges.

Als we het hebben over shaped en unshaped, dan gaat het over de manier hoe de menger de keying uitvoert.
niet-additieve menging
2BGM: TVstudiotechnieken / 2005_2006 / Laatste aanpassing op 2006-09-23.
6. Wat kan ik juist verstaan onder niet-additieve menging?
(Waarbij ik additieve menging als een soort crossfade beweging tussen 2 beelden aanzag, correct? Ja)

Hier een voorbeeldje:
Achtergrond: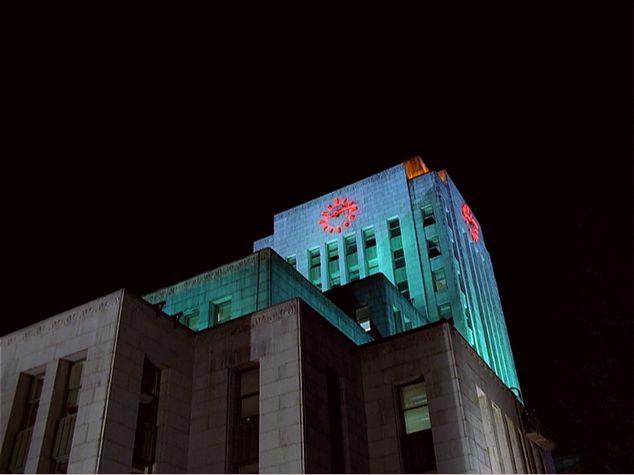 Voorgrond: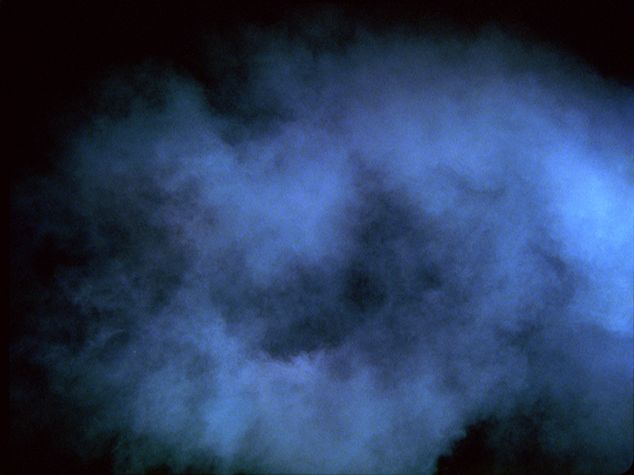 Resultaat: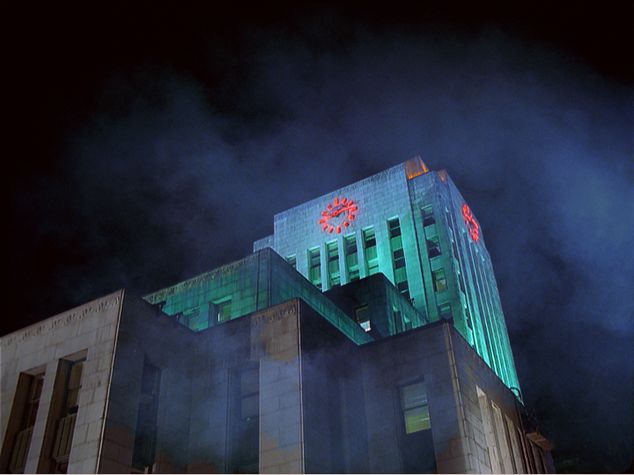 Enkele texten vanop internet:
A type of mix where the output at any point in the picture consists exclusively of whichever input signal had the greater amplitude. This is in contrast to a normal

Mix

which produces a linear sum of the inputs.

A transition between two video signals in which the signal with the highest instantaneous amplitude is passed.

Known as a NAM, the non-additive mix combines two pictures by controlling their luminance level relative to each other as well as a set mix percentage. This popular video switcher effect has been included to satisfy those die-hard online video editors.
Shaped vs Unshaped Key
2BGM: TVstudiotechnieken / 2005_2006 / Laatste aanpassing op 2006-06-25.
> In het blokschema van shaped/unshaped keys staat een factor 1-K. Wat is
> die K? Ik veronderstel de opaciteit, maar het staat er niet expliciet bij...
K is de waarde die het keysignaal heeft nadat het door de parameters clip, gain en opacity is aangepast.